Blank, Horny, and Humiliated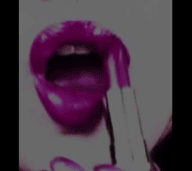 This is a brainwashing video that will make you Blank, Horny, and Humiliated. You will be triggered into masturbating as you stare at my hypnotic lips. I put in LOTS of visual and audio subliminals, so they will go right past your conscious mind and comfortably settle into your innermost workings. Basically, this video is a visual and audio mind control and brainwashing masterpiece that will addict and enslave you to its control.
Includes: lipstick fetish, breast fetish, mind control, brainwashing, humiliation, hypno-robo, enslavement, forced masturbation, forced exhibitionism, compulsive masturbation, tease and denial, orgasm denial, being dumbed down, being laughed at
17 minutes for $24.99
Purchase through:
Niteflirt
–
Clips4Sale
Hypnodomme
Sessions
Hypnodomme
Utopia
JUST CREATED!! 'BEAUTY PARLOR LAND' (PRIMP & PREEN) Sissification Dollification HYPNO mp3
Description: OMG this GORGEOUS hypno mp3 puts you in the BEAUTY PARLOR powder pink hydraulic chair PRIMPING & PREENING as the PINK PLUSH SURROUNDINGS take over your mushy mushy bbrainn and turn it into COTTON CANDY FLUFFINESS!!

See MORE Sparkling Gems here:

Hypnodomme
Sessions
Hypnodomme
Utopia
Today I had the most INVIGORATING Niteflirt session. This type of submission in a man is full on UNICORN level.
Only a few hrs have passed since our conversation and his first assignment has just been posted via DevotionalMusings.com.
Here is a snippet -
The Goddess Mz Devon noticed a new boy reading her mass message, so she sent me a private one, telling me to introduce myself. I wrote her back, briefly explaining my situation, and we sent a few more messages before I built up the courage to call her. What followed was over an hour and a half of talking back and forth, and I was in submissive heaven the entire time. I still am in a state of utter bliss as I think back to our conversation. From the start, I could hear the Goddess Mz Devon's womanly beauty and wisdom just by the way she presented herself on the line. Mz Devon is an incredibly professional woman, and she could tell by the nervous tension in my voice that I was very new to all of this. She began by getting to know me, and her natural charisma and friendliness made me feel more at ease. A minute in, I already felt like I made the right decision contacting her. Two minutes in, Mz Devon called me out on how quickly I had fallen under her spell. Five minutes in, I knew I wasn't getting off the phone any time soon.
To read the entirety of his post you may do so by clicking the banner below. Goddess is very pleased with her new toy. Very pleased.
Goddess is also available by calling directly at 1-855-MZDEVON

Hypnodomme
Sessions
Hypnodomme
Utopia
So many random things at random prices for all random losers to BUY!
Bookmark it :
http://www.mzdevon.com/amazon-wishlist
After gifts has been purchased, you may humbly contact ME here :
http://www.mzdevon.com/contact-goddess/
Also, make sure to surrender your e-mail via MY Devonited Newsletter :
Goddess is also available by calling directly at 1-855-MZDEVON

Hypnodomme
Sessions
Hypnodomme
Utopia
The CREAMY DREAMY PREMIERE of *LUXURY LIPS* – Lipstick HYPNO Deluxe Mind Control mp3
Description: After EXTENSIVE RESEARCH using Lipstick Fetish Slaves as MY PERSONAL GUINEA PIGS & LAB RATS, compiling a vast amount of LIPSTICK FETISH DATA, the genesis of the fetish, the particulars of the WEAKNESS for LIPSTICK and the TRIGGERS which set off the OBSESSION in the lipstick craved bbrainn I have created the ULTIMATE in LIPSTICK HYPNO.. the most dangerous of LIPNOSIS!!
OMG I exploit every aspect of your ADDICTION for My CREAMY DREAMY LIPSTICK and My PERFECT LIPS!! My LUXURY LIPS, glossy, creamy, shiny, meticulously coated in the most expensively GORGEOUS lipstick, whisper irresistibly subliminally as My SUPERLIMINAL HYPNOTIC EXPLOITATION effortlessly TRIGGERS your WEAKNESS for My EXPENSIVE HIGH END LIPSTICKS and My perfectly pretty cupids bow lips as you spend ALL your paycheck and MAX all your CREDIT CARDS to buy Me MORE shiny tubes of GLOSSY CREAMY LIPSTICK.
OMG even if you don't have a lipstick fetish YET this HYPNO DELUXE MIND CONTROL mp3 will DEFINITELY establish one within you…….. you simply can't resist My LUXURY LIPS!!
Contains: binaural beats, subliminals, layering, ASMR, confusion induction, visualization, sensory overload.
OMG that is an ACTUAL IMAGE of *MY* LUXURY LIPSTICK KISS PRINT.. it makes you SO WEAK when you LOOK AT IT.. SO WEAK to click *BUY NOW* and LISTEN to MY LUXURY LIPS WHISPER in YOUR EAR!!
Shop til you DROP @ THE Financial Domination Boutique, Platinum Glamour!


Hypnodomme
Sessions
Hypnodomme
Utopia


Sublime Seduction, Cruel Control
Get ready for your mind and genitals to buzz like never before! This is a highly interactive audio session in which I seduce you every step of the way. The focus will be on a combination of tease and denial and financial domination, so I recommend having your credit card(s) ready, and a very horny penis which hasn't released in a long time. It is important for you to be as horny as possible and have lots of money to spend for the most intensely tormenting and gratifying experience possible. You will also need to have access to the internet and your Niteflirt account as you listen to this session.
For this session, I summon all my seductive Goddess energy to play with your mind in body in a multitude of ways. Without even knowing it, you will be taken into a trance state, and you will be given instructions on what to view online and how to touch yourself. I will make your crush on me blossom, and cause your craving to obey me become stronger and stronger as I mess with your cute little mind. I will turn you on so much, but will also make you so weak that you know it will be impossible to orgasm without my permission.
You will ultimately find yourself obeying my every command in a lovestruck daze, playing with yourself and handing over more money to me in hopes of being permitted to release. Maybe if you do everything just as I order, you will experience a mind-blowing orgasm unlike any you've had before. Or maybe I will leave you denied no matter what, your ballzies blue and aching, and your wallet and bank accounts empty. Regardless of the outcome, you will be head-over-heels for the blonde Goddess who has seduced you beyond your wildest dreams.
Includes: erotic mind control, tease and denial, edging, financial domination, money slavery, love and addiction, light humiliation. 55:47 mins. for $49.99
Listen to sample HERE.
Purchase through:
Hypnodomme
Sessions
Hypnodomme
Utopia

Pink Bracelet Dollification

This Femdom hypnosis file will condition you to become a mindless doll whenever you wear both panties and a pink bracelet. You will be programmed so that you must put on your panties and pink bracelet whenever I command you to, and immediately upon doing so, you become an actual doll, just a plaything to be commanded around. I can dress you up, strip you down, put you in any sort of position. You will also always be very acutely aware of what is happening, even though you have no control over it. It will turn you on to be triggered into a state where you are suggestible and unable to resist, trapped in your body and very self-aware as you are commanded to obey.
I play with you as my doll within this session, yet you will also be triggered outside the session. You should be wearing your panties and pink bracelet whenever you listen to this file for a more intense experience.
Includes: erotic hypnosis, femdom hypnosis, dollification, feminization, mind control. 24:07 mins. for $24.99
Listen to sample HERE.
Purchase through:
Hypnodomme
Sessions
Hypnodomme
Utopia


Slave Tax Triggers
It's definitely about time for a MONEY SLAVE BRAINWASHING session. This session will brainwash you into needing to pay me a certain amount in "taxes" every time you misbehave. Hey, if you are going to be a half-assed slave, I'd better be making money off it, right? You will have to listen to the recording to find out which behaviors will cost you what. After all, being trained properly is part of what you are paying for. Enjoy, bitches.
Includes: erotic hypnosis, femdom hypnosis, brainwashing, financial domination, human atm, orgasm control, slave training. 24:06 mins. for $24.99
Listen to sample HERE.
Purchase through:
Hypnodomme
Sessions
Hypnodomme
Utopia


Hypno Blackmail Training
This Femdom hypnosis session will ultimately cause you to be fully enslaved to me through blackmail. It will train you to readily give up information to me that can be used for blackmail, and once you have completely bared everything to me, you will have achieved the amazing feeling of total ownership and humiliation. The feeling of degradation will be overwhelming and permanent. I will be the only person who arouses you, because I will be the only person with this immense level of blackmail information about you.
You will also be conditioned so that every time you listen to this hypnosis session, you will need to give up two pieces of information. One will be a secret, something that you feel is embarrassing or shameful; something you don't want any person in your life to find out about. Suggestions could be things like masturbation habits, things you've put in your ass, your interaction with Pro Dommes and Phone Dommes, wearing lingerie, being in chastity, fantasizing about women in your life, and sexual encounters with other men. Over time, the confessions will be more humiliating, and include photographs and videos of your confessions.
Each time you reveal a humiliating secret, you must also give up a piece of your normal life, such as where you work and the name of your boss, the name and e-mail of your wife or girlfriend, and basically any and all information about how I can contact the people who you would be most fearful of me exposing you to. For example, you admit that you have bought dirty panties from online Dommes so you could smell them while you masturbate, and you also reveal the name and email of your wife's best friend. When both are sent together the shame will be intense.
You will be taught to be greatly aroused by the humiliation of sending the information, the knowledge that I know this information about you, the fact that I will torment you by reminding you that I have this information, and that I can force you at any time to perform for me. I will demonstrate my complete control over you. By knowing so much information about you, I will become a bigger and more important part of your life. I will have more control over you each and every day, which is what makes you more humiliated, aroused, and hard. Ultimately your life will become one of complete fear and humiliation, which turns you on more than anything. I will require you to do more and more humiliating and dangerous tasks in order to avoid blackmail, which will only give me more information to blackmail you with!
Includes: femdom hypnosis, mind control, brainwashing, blackmail, humiliation, enslaved to me, completely controlled by me. 30:47 mins. for $29.99
Listen to sample HERE.
Purchase through:
Hypnodomme
Sessions
Hypnodomme
Utopia


Worker Bee Hypno
This is an Femdom erotic hypnosis and mind control session that makes you addicted to and aroused by doing work for me. I do not need to give you anything in return, you will just become obsessed with doing jobs that benefit my luxuries and my lifestyle. Whatever your talents are, they will be put to use. If you have no useful talents, you will promote me in other ways. You will become deeply and irrevocably brainwashed into being my horny working slave, who is aroused ONLY when you are being of service to me. And when you are being of service to me, you will be sexually aroused beyond belief the entire time.
Includes: erotic hypnosis, femdom hypnosis, mind control , brainwashing, working slave, task slave, chore fetish, orgasm control, cock control, male submission, enslavement to me, me as your muse, creative inspiration. 26:47 mins. for $24.99
Listen to sample HERE.
Purchase through:
---
Hypnodomme
Sessions
Hypnodomme
Utopia