Laying back, relaxing, and listening to my velvety voice
caressing your mind is going to cause you to effortlessly
drift down deeply in to trance. Your love for me shall
grow, and certain triggers and post hypnotic suggestions
will heighten your love and addiction to me. This is a
very sensual, teasing file. I use my irresistible voice to
reach your subconscious mind and open it completely
to all of my suggestions. The blissful feelings of love
and sweet surrender will maximize as your arousal
grows, and the hotter you become the more you fall
in love with me and feel the need to exist for my
pleasure. Of course I am going to tease you, so that
my commands sink in even further, as you get more
and more weak from arousal.
This is an extremely addicting file, only listen if
you are truly prepared to be madly in love with me
and addicted to pleasing me, for pleasing me becomes
better than having a physical orgasm. Do not listen if
you have an unstable mindset. This is not fantasy.
* Purchase a vanilla scented body spray before listening
to this file, and spray a bit in the room , on your pillow,
or on your body before you press play, you will understand
why once you listen*
*This file is not gender specific*
http://hypnotichayleestore.com/wp-content/uploads/2013/12/achingsample1.mp3
Preferred Payment Method
Alternative Payment Methods
Hypnodomme
Sessions
Hypnodomme
Utopia
I often receive messages from several different sites, regarding ways to
deepen hypnotic trance
. Sometimes a person will message me and tell me that they are
unable to be hypnotized
, seemingly can not feel the effects of
hypnosis
or
erotic hypnosis
, and have a hard time
falling deeply in to a trance
. They ask for advice on ways to
deepen hypnotic trance
, heighten the experience, and fall further.
I am going to list here 5 tips to help
deepen hypnotic trance
. These will be for
erotic hypnosis mp3s
, and can be practiced to
deepen trance
while listening to any form of
hypnosis
,
erotic
or non. I will write an article with 5 more tips for
live hypnosis sessions
soon.
These are in no particular order, are my opinion, and what I have found to work on many different subjects. Try one, try them all, and don't give up. If you really want something, sometimes you have to really WORK for it and on it.
5-
Practice deepening trance by listening to a hypnosis mp3 from a hypnotist that you TRUST.
-Many people enjoy
erotic hypnosis mp3s
by many different
hypnotists
. That is perfectly fine, but if you are one who complains of not being able to
sink deeply into hypnosis,
this can be a factor. Trust plays a HUGE part in trancing. You are essentially
opening your subconscious mind
up to everything that the
hypnotist
is saying. If you do not trust the person whose words you are listening to, you will automatically have a safe guard up inside of your mind that prevents you from fully letting go, and sinking deeply into that
bliss filled trance
. Try listening to a file from one
hypnotist
that you trust, for a few days. Take the time to learn more about the
hypnotist
, and even ask questions that can ease some worries that you may have. Once the trust is there, you will be able to let go easier. Once it is easier for you to let go, and see that you CAN reach
deep trance
, then you will be able to go back to enjoying files from as many
hypnotists
as you'd like, with the confidence that you can achieve a
deep state of hypnosis
.
4-
Listen to the hypnosis mp3 while focusing on something else
.
- No matter how many times you hear the
hypnotist
say " Focus completely on my words, focus on what I'm saying, focus on my voice", etc etc, sometimes you just have to focus on something else in order to reach a
deep state of hypnosis
. This is usually the case with those who have more of an
analytical mind set
, and often think WHY instead of just doing what is told. Try this next time you listen. ( NEVER listen while doing anything other than something relaxing, and that doesn't cause you to move around a lot)
Play the file on low volume, while laying in bed, and staring at a point on the ceiling or wall. Allow your eyes to wander around, and allow your thoughts to wander. Do not try to keep all focus on what is being said, why it is being said, and wondering if you are experiencing
trance
yet. Do not wonder if that sensation, or that feeling is making you fall deeper, just allow yourself to think about other things, whatever comes to mind while the entire mp3 plays. You can even read a book, or look at a magazine, or browse the internet while listening. Your
subconscious mind
will pick up on the important things that are being said, and eventually you simply will not ask why, or care as much on focusing on what is being said, and you will be able to just enjoy it and let go.
3-
Pick one spot to listen, one article of clothing to wear, and one before ritual to do each time you listen to a hypnosis file.
- Doing these things will prepare your mind and body for the upcoming
hypnosis,
and will help to
deepen hypnotic trance
. It will
trigger
yourself to know that
trance
is coming, and will help to deepen it.
Choose one spot to listen to the file, and pick one article of clothing that you will wear ONLY when you listen to a
hypnosis file
. I suggest this to be something loose and comfortable, like
satin pajamas
, fluffy pajamas, loose sweat pants, or underwear/
panties
. Keep this article of clothing solely for wearing when you listen!
Do something everything single time right before settling down to listen. This can be something like filling up a special glass with water, to drink right after you finish listening, or kneeling before a special photo in admiration, or spraying a light spray of perfume/essential oil on your pillow that you use only when listening to
hypnosis mp3s
. (Best if this scent reminds you of the hypnotist that you are listening to)
2.
Choose one or two files to train with for a week.
- Choose only one or two files to listen to for an entire week. Pick ones that have the most effect on you trance wise. Follow the other steps.
1.
Document your success
-
This is very important, and should not be over looked if you are serious about reaching a
deep hypnotic trance
. Start a physical or online journal that documents your success. You can include the following in it, leaving out, or adding in things that you wish to.
The name of the file you are training with.
How you feel before listening, How you feel after listening.
Which parts of the file made you feel the strongest sense of hypnotic trance.
Did you remember the entire session?
Were you fully alert with thoughts wandering the entire time?
Did you feel deeper this listen than last? Why or why not?
Write down any notes, any questions that you may have to ask, and anything else you feel is important. Start seeing what works, and what doesn't for you. Everyone is different, and experiences trance differently. What works for someone may not work for you, and vice versa. This is why it is important to document what does and does not work for YOU.
Happy Trancing ~
~
Goddess Haylee
Twitter
Facebook
Niteflirt
Personal Direct Line- 1-866-973-0060
Hypnodomme
Sessions
Hypnodomme
Utopia
This weekend ONLY!! My "your FAVOURITE Time of the Year" VIDEO MESSAGE is SO BEYOND GORGEOUS and you TOTALLY NEED to see it and listen to My VIDEO MESSAGE to YOU.
Place a completed call of 20 minutes or more with Me during My NITEFLIRT DRUNKY CHRISTMAS MONKEY PARTY PROMO which runs until Monday, and receive a complimentary copy of My

'your FAVOURITE Time of the YEAR'

VIDEO MESSAGE!
My Holiday video message to YOU!! OPEN IT NOW, Press Play, and follow My instructions!! GLAMOUROUS PLATINUM BLONDE wraps you around Her little finger!!

See Me in My totally gorgeous clothes next to My sparkly PINK Christmas Tree

in this beautiful Holiday Film Clip, as you are mesmerized by

My platinum blonde hair and RED RED Lips

!
Regularly 125.00
(*Completed call includes feedback.)
Don't miss out! CALL NOW
Hypnodomme
Sessions
Hypnodomme
Utopia

Always Panties Hypno
This erotic hypnosis session is for sissies and crossdressers who want to be finally free from owning any boy underwear. The time has come to get those icky things out of your dresser drawer so they can be fully replaced by the pretty panty collection you deeply desire (and deserve!) Once you have discarded all of your remaining boy underwear (boxers, briefs, etc.), you will have no choice but to enjoy the silky softness and delicate beauty of feminine fabrics encasing your private parts each and every day of your life. This is absolutely what you want; you just need a little push from Goddess Lycia in order to take the final steps necessary to get where you need to be!
Aside from getting rid of your boy underwear and growing your collection of girly panties, this audio session will encourage you to do other girly things like get your legs waxed regularly, get regular pedicures, and wear pantyhose whenever possible. After all, a silky panty-wearer should have silky everything. You will become more feminine than ever before, and it won't be just a "sometimes" thing. The first step is to toss those unsightly, masculine undergarments in the trash, and you will be compelled to throw away one or two pairs each time you listen to this session, until there are no more left to toss. I am really excited for you, and cannot wait to see your pretty panty collection!
Includes: erotic hypnosis, femdom hypnosis, sissy hypnosis, sissification, feminization, crossdressing, forced crossdressing, panty boy, panty fetish. 33:51 minutes for $34.99
Listen to sample HERE.
Hypnodomme
Sessions
Hypnodomme
Utopia
Her Every Desire
In this erotic hypnosis audio file, Goddess Lycia trains you to be the perfect submissive to the primary Woman in your life, weather it be your wife, girlfriend, or Mistress. It will also make it so any other recordings having to do with enslavement to Me will be registered in your mind as being for Her. You will remain chaste to anyone but Her, and you will orgasm only when She wants you to. You will have a sense of ownership by this Lady, and will give Her complete authority.
Once I have you in a deep state of trance, I will program and rewire your subconscious mind so that you naturally become more attentive and compliant to the needs of your special Lady, sexually and otherwise. Your desires are secondary to Hers, and you will be compelled to discover what all Her desires are, so that you can meet them. After you have been programmed by this hypnosis file, there will be no question about your purpose here on earth: you are here to serve Her in any and all ways possible, and your life will revolve around tending to her every desire.
Includes: erotic hypnosis, femdom hypnosis, female authority, male submission, chastity. 21:09 minutes for $24.99
Listen to sample
HERE
.
Purchase through:
Niteflirt
-
Clippette
Hypnodomme
Sessions
Hypnodomme
Utopia
This feminization hypnosis video is sexy, subtle, seductive, light, happy… gay! You will love love love feeling so incredibly homosexual after viewing this video. Watch out for the subliminal visuals and gentle whispers in your ear. You will be hypnotized, mesmerized and completely under the control of my voice. You will be turned on, convinced into believing that you are indeed very very gay. Gay… boy… will resonate in your mind for a long time to come.

Pay with Niteflirt I Credit Card I Clips4Sale
Hypnodomme
Sessions
Hypnodomme
Utopia
International callers can once again use Niteflirt to call Me!! This is very exciting news! If you are not a member of Niteflirt yet, NOW is the time to join while I am holding My very first NITEFLIRT PARTY Promo!!
Here's the stats:
I just came up with this totally fun and interactive idea.. a Niteflirt Party month-long EVENT!
All US and International callers may participate in this Niteflirt Party EVENT! This event starts NOW and will run until the first of next month.

I will be holding LIVE social media parties during this event, so keep posted by checking My Royal Diary and TWITTER regularly throughout the month. During these LIVE EVENTS there will be even MORE Limited Edition EXCLUSIVE perks and exciting things going on!
To participate, all you need to do is JOIN Niteflirt and CALL ME.
HOW totally FUN is that??!! OMG I am going to exploit your weaknesses, brainwash you, and take ALL your money, and you are going to TOTALLY LOVE it.


Click the image above to join Niteflirt and set up your account. This will take you about 3 minutes and it will be ready for you to use immediately.




Once a member, click the call button below to be call Me. Niteflirt will connect to you by calling the telephone number which you have added to your account. When your phone rings, simply pick up the phone and Press 1 on your touch-tone keypad to begin your call with Me! Alternatively you can call Me direct from your phone by dialing 1.800.863.5478 – Extension 0185723



All participants who join Niteflirt and place a completed call of 15 minutes or more with Me during My NITEFLIRT PARTY PROMO which runs until the first of next month will receive a complimentary copy of one of My most popular files, you can choose from the two selections below!


ATOMIC BLONDE - Hypnotic Blonde Fetish Video – regularly 125.00


IN CONTROL of YOUR MIND hypno mp3 – regularly 125.00


(*To be eligible you MUST join during this month long NITEFLIRT PARTY. Completed call includes feedback.)
Take a look at some of My DIVALICIOUS Feedback!

Doomed zombies are we, once Princess's pretty, thoughtlessly cruel laugh starts reverberating in our brains…Haughty lectures, delivered with a sneer at my weaknesses..a deepening sense of stickiness in the web i am now trapped in…i foolishly try to interject a word, and am overidden by Her lightning quick mind, instilling in me yet another thought process designed to destroy my will…that's right, weak little slave, add on some more money for the Princess…there's a good little doormat!

She is so intelligent and educated and articulate and gorgeous and controlling. I can see her implanting herself in my head, and I am genuinely afraid of what she is going to make me do

Princess is very intoxicating in the way she keeps repeating brainwashing phrases until you are driven crazy and crave to do what she suggests! I love her madly! I love her to death!!

superhot. perfectly bitchy and adorable. unfair really.

Oooohhh Princess, You are the ultimate killing machine, plundering my soft brain with Your wicked, lethal attitude and beauty. i slave for You now, with a slack jaw and sweaty brow.

Beautiful, tantalizing and irresistible…who can say no? Not me, even if I wanted to.
Hypnodomme
Sessions
Hypnodomme
Utopia
I will be LIVE on BLONDE STARLET CAM holding PRINCESS ROYAL COURT in My BRAINWASH STATION this weekend, with many exciting EVENTS and GLAMOUROUS FUN throughout next the week! Don't miss your chance to see and talk with Me LIVE!
JOIN NOW FOR ACCESS!
Read all the details inside on the EVENT CALENDAR!
Also: it is HUGELY IMPORTANT that you have My BLONDE AMBITION video in your collection, as it imperiously and exquisitely details My PERSONAL BLONDE PHILOSOPHY - if you are considering getting your first video clip of Me, THIS is the ONE. Get it NOW!

Description: OMG I am SO GORGEOUS.. My Egotism, Greed and BLONDE BEAUTY captivate you, leaving you weak, DROOLING & BEGGING to become willing THRALL to MY breathtaking BLONDE-ISM.
This is MY BLONDE AMBITION.. SUCCUMB to THE Blonde Bombshell of the 21st Century and experience the GLITTERINGLY ADDICTIVE RUSH of INDULGENCE in ME. I am your *ONLY* LUXURY. My exquisite BLONDE-NESS consumes your befuddled starstruck manbrainnn.. OMGOMGOMG you are DELIRIOUS to worship My BLONDE DIVINITY.
Shop til you DROP @ Money Domineiress Platinum Glamour Boutique!


Money Domme, Financial Domination, Glamour Fetish, Vanity Fetish, Luxury Blonde, Hypnodomme, Celebrity Findom
Hypnodomme
Sessions
Hypnodomme
Utopia
I couldn't be more content with my new surroundings!
Obsess, adore… Goddess is here!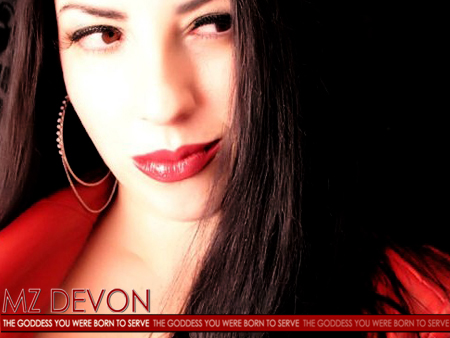 My boys have worked HARD in providing for ME, whilst no doubt being HARD providing for ME! Ha ha ha!
It's been a very long month and a half but I'm finally at a place where I can relax and enjoy sessions again. Fact be known, I actually miss some of you naughty addicts…
x
GMD
Goddess is also available via FemdomHumiliatrix.com & TalkSugar or by calling directly at 1-855-MZDEVON

I'm so relieved to announce I've officially finished my move from the stunning Okanagan (I will miss so many things!) back to the beautiful BC coast! I found an AMAZING property with acreage tucked away in a beautiful forest setting. Not only do I have the most perfect serenity all around me, the massive pool / hot tub & perfect location with multiple beaches only minutes away sure doesn't hurt either!
Hypnodomme
Sessions
Hypnodomme
Utopia
BRAIN HACK
(Hypnotic MK ULTRA Mind CONTROL Clip)
My latest MIND CONTROL masterpiece, this wicked mind control file is designed to REFORMAT your bbrainn
I will

exploit your vulnerabilities

to hack into your head and effortlessly UPLOAD MY PROGRAMMING. Filled with Binaural Beats, SUBLIMINALS, superliminals, MK ULTRA PROGRAMMING, and custom sound frequencies.. you are

MY TEST SUBJECT

, I am YOUR PROGRAMMER, your RULER, MONARCH over your mind!! OPEN NOW, ROBOTIC WALLET
Listen to a Teensy Teaser below!
PURCHASE: NITEFLIRT | CREDIT CARD

Hypnodomme
Sessions
Hypnodomme
Utopia